Mortgage penalties will be applied when you end or even need to change the terms of your mortgage before its due date.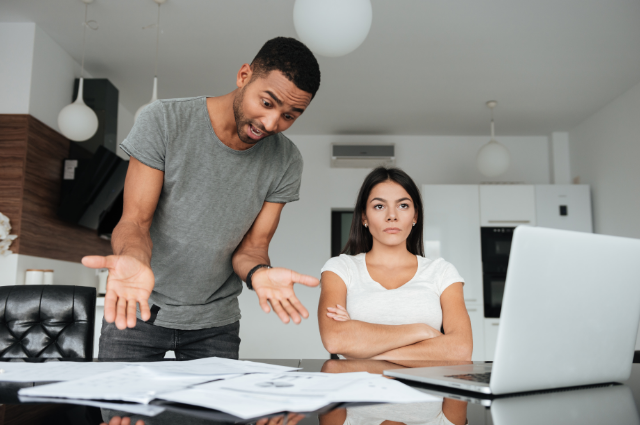 HERE ARE SOME REASONS WHY HOMEOWNERS BREAK THEIR MORTGAGE
- You need money to renovate your home
- There was a change of job
- You are taking maternity leave
- You got laid off
- You are moving to a new home
- You need the funds to start investing in or starting up your new business
Breaking your mortgage happens! All the above reasons are pretty common. However, when someone breaks their mortgage, the lender charges penalties.
Of course, it's challenging to predict reasons for breaking your mortgage early, but it happens frequently.
Statistics from CMHC suggest that 85% of Canadian
mortgage terms are broken in the third year.
You know what they say… "things happen." You may think you're going to live in your current home for ten years or more, but if "life" happens (and we see "life" happen ALL THE TIME), so it's best to be prepared. 
How much is the penalty? Read on.
NOT ALL MORTGAGE PENALTIES ARE CALCULATED THE SAME WAY.
Most financial institutions base the penalty on the posted rate at the time when you signed your mortgage INSTEAD of your actual rate, which has a significant impact on your penalty cost.
WHAT ARE THE PENALTIES FOR?
When you return the borrowed money earlier than agreed, the lender must find another borrower for the remaining term. It is difficult to do this at the same rate, so lenders use the penalty to cover their loss.
MANY PENALTIES ARE UNFAIR!
When you signed on, the posted mortgage rate should not bear how much the penalty should be three years later. The only reason the lender can continue to use this shady type of calculation is their large market share and consumer complacency.
The big financial institutions hold 80% of the Canadian mortgage market. Unless Canadians stand up and stop using them, their policies will not change.
MAKE SURE YOU GET THE BEST RATE AND TERMS!
In today's fast-paced world, the only real thing that is consistent is that everything changes. It should reassure us that when we start making financial decisions today, we have the power to affect the future.
Flexibility is essential! So, even though we are talking about things that may happen or consequences due to the situation, it's more important to consider them and be prepared for them.
With mortgage lenders being so competitive, it becomes much easier to select your next lender based more on its features and policies rather than just the rate alone.
WE CAN HELP!
However, it would be incredibly time-consuming for you to try and figure this out on your own and read through all the fine print.
We work with the mortgage professionals at MyBestMortgage.Site It's their job to educate you on the differences between lenders.
You can feel confident that you are getting the best mortgage rate and the best terms every time.
Contact MyBestMortgage.Site for a FREE no-obligation discussion.

 

They will be happy to help you choose the best mortgage with the best rate and term.
Or schedule a free meeting with us, and we can answer all of your real estate questions.